"I see a woman may be made a fool,
If she had not a spirit to resist"
-
Every evening (except Sunday) at 7.30pm King's College Gardens
(entrance via Queen's Road only)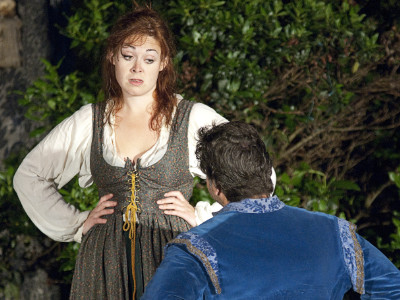 This sharp and witty battle of the sexes, set in the stunning gardens of King's College, tells the tale of Petruchio, the world-weary bachelor and the unlikely courtship of the free-spirited Kate, and charts their unlikely course to true love. Not for the faint-hearted!
...polished performances all round ...lively and inspired ...a production well worth seeing —The Times
Finished for 2022
The Taming of the Shrew has now finished for 2022 - please join us for the Cambridge Shakespeare Festival in 2023!