"I have had a dream, past the wit of man to say what dream it was"
-
Every evening (except Sunday) at 7.30pm St John's College Gardens
(entrance via Queen's Road only)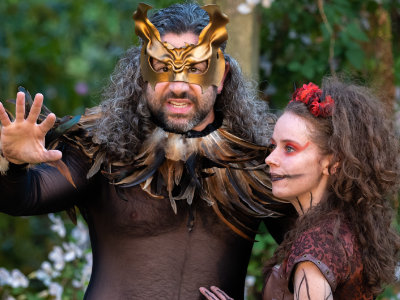 The beautiful gardens of St John's College form the perfect setting for Shakespeare's delightful fairy-tale world of love, jealousy and youthful exuberance. This captivating production brings to life all the magic and humour of Shakespeare's best-loved play. Why not invite your children to come along dressed as fairies to add to what promises to be a spectacular evening!
...as hilarious as anything you would see at the RSC —The Times
Finished for 2022
A Midsummer Night's Dream has now finished for 2022 - please join us for the Cambridge Shakespeare Festival in 2023!