"All the world's a stage,
And all the men and women merely players"
-
Every evening (except Sunday) at 7.30pm St John's College Gardens
(entrance via Queen's Road only)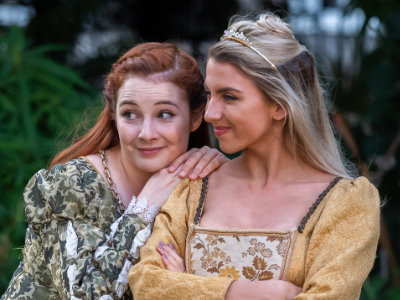 When two young people fall in love, they are unable to act on their impulse. Uncertain of their standing in court and fearing for their lives, Rosalind and Orlando are forced into exile in the Forest of Arden only to become entangled in a beguiling game of love and mistaken identity.
...a captivating and thoroughly entertaining production, sprinkled with stardust thanks to the hugely impressive cast —Cambridge Evening News
Finished for 2022
As You Like It has now finished for 2022 - please join us for the Cambridge Shakespeare Festival in 2023!