"If music be the food of love, play on;
Give me excess of it"
-
Every evening (except Sunday) at 7.30pm Downing College Gardens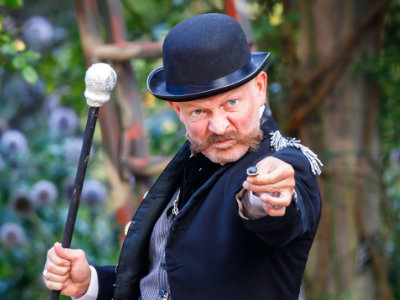 Shakespeare's hilarious courtly comedy of mistaken identity, lust, cross-dressing and farce is told in the beautiful neo-classical setting of Downing College garden. Viola has been shipwrecked in a storm off the coast of Illyria; in the process she has lost her twin brother, Sebastian. She disguises herself as a boy and becomes a page in the service of Orsino, the Duke, who she loves on sight. Try and keep up with the intrigues and comic turns in this masterpiece!
A greatly skilled and athletic young team, playing fast, open, attacking theatre —Cambridge Evening News
Finished for 2022
Twelfth Night has now finished for 2022 - please join us for the Cambridge Shakespeare Festival in 2023!