"Once more unto the breach, dear friends, once more,
Or close the wall up with our English dead!"
-
Every evening (except Sunday) at 7.30pm Trinity College Gardens
(entrance via Queen's Road only)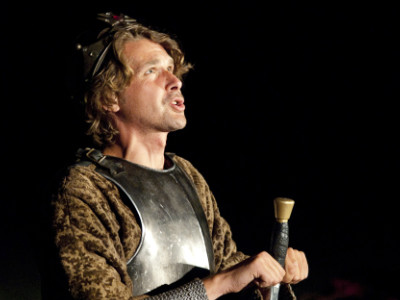 Henry V has ascended the throne in the early part of the 15th century following the death of his father. There is unrest throughout the country following civil war and Henry's claims to France are met with scorn and derision. The King decides to invade, and must unite his people and take on the mighty French army, seemingly against all the odds. Don't miss this dynamic and fast-paced production.
no knee-bending to trendy revisionism ...but rather a tour de force of Elizabethan drama —The Times
Finished for 2022
Henry V has now finished for 2022 - please join us for the Cambridge Shakespeare Festival in 2023!