"Cry havoc and let slip the dogs of war"
-
Every evening (except Sunday) at 7.30pm Downing College Gardens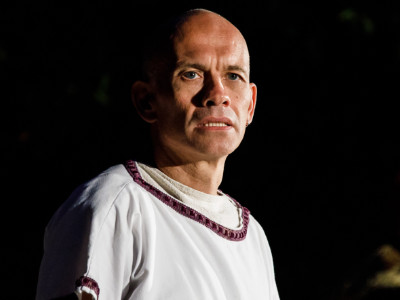 This Roman-costume production, in the formal setting of Downing College gardens, tracks the life-and-death struggle for power in ancient Rome. This electrifying political thriller is alive with assassination plots, conspiracy and bloody murder. Caesar's growing ambition threatens the Republic, so the knives are out. But when Caesar is killed, chaos engulfs the city. Alliances are formed and faked, leaders are made and sacrificed, and ghosts stalk. You'd better watch your back...
… an enthralling and passionate performance... an excellent production —The Stage
Finished for 2023
Julius Caesar has now finished for 2023 - please join us for the Cambridge Shakespeare Festival in 2024!