"How sharper than a serpent's tooth it is
To have a thankless child!"
-
Every evening (except Sunday) at 7.30pm King's College Gardens
(entrance via Queen's Road only)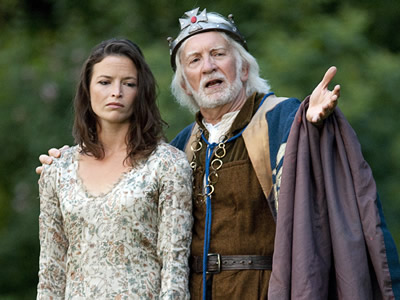 In the magnificent setting of King's College gardens, an ageing monarch divides a kingdom among his three daughters. In doing so his world descends into chaos and all that he once believed is brought into question. Love and duty, power and loss, good and evil are all explored in this fast-paced and dynamic production. Not to be missed!
I loved the power, inventiveness and imagination of this highly original production —The Times
Finished for 2022
King Lear has now finished for 2022 - please join us for the Cambridge Shakespeare Festival in 2023!