"If it prove so, then loving goes by haps;
Some Cupid kills with arrows, some with traps"
-
Every evening (except Sunday) at 7.30pm St John's College Gardens
(entrance via Queen's Road only)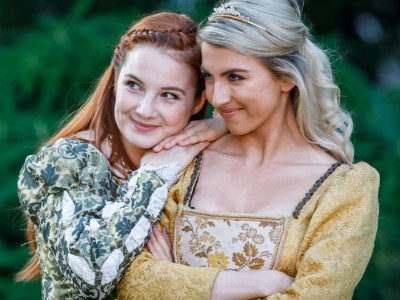 This sharp and witty battle of the sexes, set in the stunning gardens of St John's College, tells of the effervescent Beatrice – determined never to marry – and the confirmed bachelor, Benedick, and the efforts of their friends to bring them together in the most unlikely of unions. Will there be a happy ending, or will the dastardly Don John ruin all their plans? Don't miss this scintillating production.
…breathtaking energy and talent... the CSF keep the comedy spinning like a top —The Times
Finished for 2023
Much Ado About Nothing has now finished for 2023 - please join us for the Cambridge Shakespeare Festival in 2024!