"Why, I can smile and murder whiles I smile,
And cry 'content' to that which grieves my heart"
-
Every evening (except Sunday) at 7.30pm St John's College Gardens
(entrance via Queen's Road only)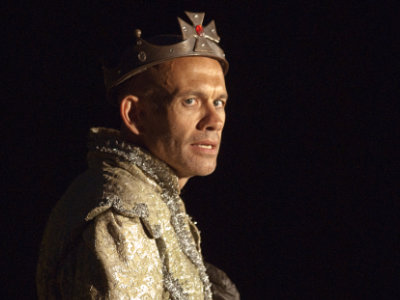 Just a few years ago, some 500 years after his death, the remains of Richard, Duke of Gloucester (later Richard III) were discovered buried under a car park in Leicester. This production, set in the stunning gardens of St John's College, steps back in time to re-tell his remarkable story . Malicious, power-hungry, and bitter about his physical deformity, Richard begins to aspire secretly to the throne—and is prepared to kill anyone he must in order to become king. This is Shakespeare's masterpiece of manipulation, deceit, and political intrigue.
I loved the power, inventiveness and imagination of this highly original production —The Times
Finished for 2021
Richard III has now finished for 2021 - please join us for the Cambridge Shakespeare Festival in 2022!