"What's in a name? That which we call a rose
By any other name would smell as sweet"
-
Every evening (except Sunday) at 7.30pm St John's College Gardens
(entrance via Queen's Road only)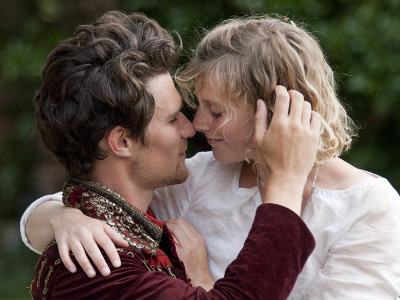 The tragic courtship of Shakespeare's star-crossed lovers is played out once more in the exquisite setting of St John's College Scholar's Garden. Romeo and Juliet are caught between two worlds, as their families feud to the death. This spectacular and fast-paced production brings together the romance, passion and violence of the hot streets of Verona. Don't leave Cambridge without seeing this dazzling production!
… a captivating and thoroughly entertaining production, sprinkled with stardust thanks to the hugely impressive cast —Cambridge Evening News
Finished for 2021
Romeo and Juliet has now finished for 2021 - please join us for the Cambridge Shakespeare Festival in 2022!