"We are such stuff as dreams are made on, and our little life is rounded with a sleep"
-
Every evening (except Sunday) at 7.30pm Trinity College Gardens
(entrance via Queen's Road only)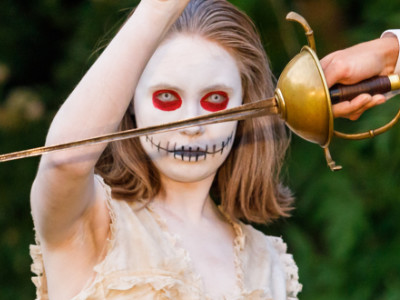 Magic, romance and a deserted island form the setting for Shakespeare's final masterpiece. Marooned on a desert island with his daughter Miranda, Prospero has perfected his magic. He learns that his old enemies are sailing near the island and raises a tempest which brings them within his grasp. Through an enchanted tale of humour, romance and adventure, The Tempest is ultimately a story of redemption and forgiveness.
...this was brilliant... a brilliant performance from a cast that cannot be faulted —Cambridge Evening News
Finished for 2019
The Tempest has now finished for 2019 - please join us for the Cambridge Shakespeare Festival in 2021! See the homepage for details of our crowdfunding appeal.