"We are such stuff as dreams are made on,
and our little life is rounded with a sleep"
-
Every evening (except Sunday) at 7.30pm St John's College Gardens
(entrance via Queen's Road only)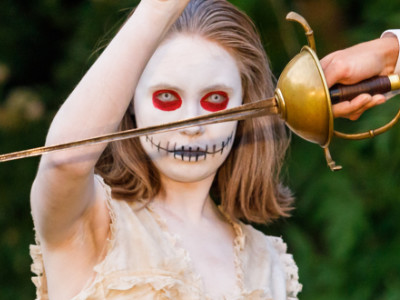 Magic, romance and a deserted island form the setting for Shakespeare's final masterpiece – a balance between the desire for revenge and the demands of love captures the essence of the human condition with its compelling and timeless themes. Marooned with his daughter, Miranda, Prospero has perfected his magic. He learns that his old enemies are sailing near the island and raises a tempest which brings them within his grasp. Through an enchanted tale of humour, romance and adventure, The Tempest is ultimately a story of redemption and forgiveness.
...this was brilliant... a brilliant performance from a cast that cannot be faulted —Cambridge Evening News
Finished for 2023
The Tempest has now finished for 2023 - please join us for the Cambridge Shakespeare Festival in 2024!